Welcome - Department of Economic Policy and Constitutional Economic Theory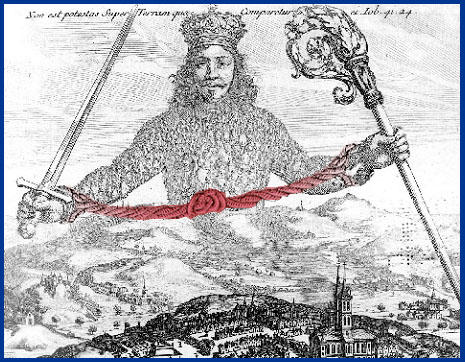 News
Am kommenden Dienstag (12.01.16) um 8 Uhr findet die WiPo- Nachholklausur statt. Die Klausur wird für alle Teilnehmer im HS 2006 stattfinden. Hiermit möchten wir Sie auch darauf hinweisen, dass einen Garderobendienst im KG II ab 7:30 am Tag der Klausur bestellt wurde. Bitte geben Sie Ihre Jacken und Taschen an der Garderobe vor der Klausur ab.

Yorck Diergarten and Tim Krieger: Large-Scale Land Acquisitions, Commitment Problems and International Law, in: Law and Development Review 2015; 8(1): 217–233

Interdisciplinary Workshop 'Large-scale land acquisitions between resource conflicts and sustainable rural development', Freiburg, 17. November 2015, at the Arnold Bergsträsser Institute Freiburg (Co-organized by the Land Research Group: Institutions, Conflicts,Property Rights (ICP-L) at the University of Freiburg)"

Expert Discusstion about the Nobel Prize in Economics 2015 to Angus Deaton by Prof. Dr. Bernhard Neumärker over the terms of the department research and teaching on the subject of this year's Nobel Prize winner

The exams for EPPC, Constitutional Economics and Financing Sustainable Public-private partnerships can be reviewed on Wednesday, 6.4 and 13.4., and Thursday, 7.4 and 14.4., from 10-12 pm in the HB of Prof. Neumärker (room 2432 KG II) .

The exams for Constitutional Economics, EPPC and Financing Sustainable PPP will meet on Wednesday and Thursday, 07:10, 08:10, 14:10, 15:10, 21:10 and 22:10, respectively 10-12 clock in the HB of Prof. Neumärker (room 2432 KG II)

Wolf/Dron (2015): Intergenerational Sharing of Non-Renewable Resources: An Experimental Study Using Rawls's Veil of Ignorance.

Since 2015, Prof. Neumärker participates as a Co-Principal Investigator in the SusLight project, one of six pilot projects of the Sustainability Center of the University of Freiburg and five Fraunhofer institutes based in Freiburg (Leistungszentrum Nachhaltigkeit).

Bujko, M., Fischer, C., Krieger, T., Meierrieks, D. (2015): How Institutions Shape Land Deals: The Role of Corruption. CESifo Working Paper No. 5178 (January 2015).

Kamski, B. (2015): Wasser- & Landressourcen: Implikationen von Landtransaktionen auf Wasserkonflikte, in: Jäger, T. (ed.) Sicherheitsgefahren. Globale Gesellschaft und internationale Beziehungen (p. 83-92). Berlin, Heidelberg, Wiesbaden: Springer VS.

Eisenack, K., S. Moser, E. Hoffmann, R. Klein, C. Oberlack, A. Pechan, M. Rotter, and C. Termeer, 2014: Explaining and overcoming barriers to climate change adaptation. Nature Climate Change 4, 867-872.

Interdisciplinary Workshop at the University of Freiburg, Germany, September 25-26, 2014

New Publication: Alleviating barriers to urban climate change adaptation through international cooperation.

The teaching project "Interactive economic experiments in large lectures: Mobile Lab XXL" of the SoCoLab is funded by the Innovation Fund (Teaching) of the University of Freiburg.